Cape Haze Quilting

Fine Thread Designs

About Cape Haze Quilting
John is our good steady quilting machine. Full of energy and computer savvy, Colleen stays on top our email. Grace is committed to being her mother's favorite. Her sister, Kathy, is cheerful, colorful and kind to small animals and children.
(One guess who wrote this) hee, hee, hee. :o)
We are members of the Quilters Club of America, the American Quilter's Society, former member of the Girl Scouts of America and avid vegetable gardeners.
I stayed at a Holiday Inn Express once. (I crack myself up!)
Our studio includes a Gammill Longarm Optimum with Statler Stitcher, 2 Bernina domestic machines, 1 Bernina Embroidery machine and 1 Bernina Serger machine.
Our staff is comprised of 4 quilting professionals. Each quilter has taken a different path to get where they are today which broadens the scope of experience on which we draw. We have the skill and commitment to quality which lets you know that you can rely on us to continue with the same love of quilting that you have expressed in your quilt top.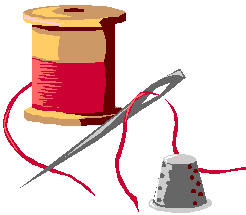 Contact us
by using the tab at the top of the page, or by mail:
Cape Haze Quilting
12664 Richezza Drive
Venice, FL 34293-3348
We are your smoke free, pet free, hassle free quilting partners!